News Articles
Nine Questions for [the Humboldt Coalition for Community Rights]
Hank Sims, Northcoast Journal
October 27, 2005

In recent weeks, petitioners from an ad hoc group called the Humboldt Coalition for Community Rights have been out gathering signatures to place an initiative -- called the "Fair Elections Ordinance" -- on the June ballot. The initiative, which requires some 4,500 signatures by January in order to be put before voters, would ban non-local corporations from contributing to political campaigns in Humboldt County.
On Tuesday, the Journal spoke with Kaitlin Sopoci-Belknap, a member of the HCCR. Sopoci-Belknap is director of Democracy Unlimited, a Eureka-based anti-corporate education and activism group. Last year, she was elected to represent the Eureka area on the board of directors of the Humboldt Bay Municipal Water Board.
1. What is the Humboldt Coalition for Community Rights?
The Humboldt Coalition for Community Rights is a group of people that has come together because we are concerned about involvement by large corporations in our local elections in years late, including Maxxam's financing the attempted recall of the district attorney last year and also, in 1999, when Walmart tried to change Eureka's zoning laws by ballot initiative.
2. Who is in the coalition?
At this point, we're calling ourselves a coalition because there's broad support. The measure that we're running has been endorsed by a number of labor unions, the Democratic Party and over 100 individuals who have signed on as endorsers. If you want to see that list, you can go to our web site: votelocalcontrol.org.
3. This is largely a symbolic sort of thing, isn't it? If this measure were put on the ballot and voted in by the voters of Humboldt County, there's very little chance that it would be upheld in any sort of court challenge, isn't that right?
Actually, that's totally incorrect.
4. Really?
We did research and looked at the other cases where laws restricting corporate contributions have been thrown out by other courts, by both the Supreme Court and the 9th Circuit Court of Appeals, and what we found is that the courts actually said that there were reasonable situations where a community could restrict corporate involvement in politics, if the community felt that corporate involvement was undermining the electoral process.
So what we did is we tracked the language from those cases, where the court said, "Had these laws been passed because of corporate corruption, or corporate participation undermining democracy, then we would have held them up."
5. I thought it was sort of well established that political campaign contributions were defined as speech by the courts. No?
But what the courts have also said is that there are conflicting rights. The community also has a right to elections that the citizenry believes are free of corruption and are preserving the democratic process. So it's not that corporate rights are all-encompassing; a community also has the right to protect the integrity of its elections.
That's why the courts specifically said had these other laws been passed in such a way that the reason was that corporate involvement was undermining the electoral process, then actually we would have held those laws up. The other communities were not being explicit about that being the reason why they were doing it. We are being explicit.
6. So you're trying to forge new ground, here. There's no community that has passed a similar sort of law that has stood up to a court challenge, is there?
Exactly. But there is also no community that has passed such a law for the reasons that we are trying to pass ours. After we wrote all this, we actually found a law review article written by a professor at Loyola that went through it and said exactly this --- that a community could pass such a law, it would just need to do it in exactly the way that we are. So that was nice, to find that.
7. I notice that in the text of your ordinance, you say that it would not apply to local corporations, but you don't specifically define what a local corporation is. What would be considered a "local" corporation?
Actually, if you look under "definitions," there's a definition of "local corporation." A local corporation is one that has all its employees in Humboldt County and all its stockholders in Humboldt County, and its headquarters in Humboldt County, and its primary place of business in Humboldt County, and is not owned by another corporation.
8. How many signatures do you have so far?
Last night, we had just over 2,800. And there's people out today, so I'm sure there'll be more by the end of the day.
9. You're confident?
Yes. This is not going to be a problem at all. We have had a lot of support from a lot of people, and we've had a lot of success in getting people to sign it. So no, we're not worried about that part.
Write a letter to the editor in response to this article!


Humboldt County Leaders Endorse Measure T!
Democratic Party of Humboldt County
Green Party of Humboldt County
Central Labor Council of Humboldt and Del Norte Counties
American Federation of State, County and Municipal Employees (AFSCME) Local #1684
Building and Construction Trades of Humboldt and Del Norte Counties
Carpenters Union Local #751
Operating Engineers Union Local #3 AFL-CIO
Paul Gallegos, Humboldt County District Attorney
Peter LaVallee, Eureka Mayor
Chris Kerrigan, Eureka City Council
Dave Meserve, Arcata City Council
Harmony Groves, Arcata City Council
Paul Pitino, Arcata City Council
Bob Ornelas, Former Arcata Mayor
Connie Stewart, Former Arcata Mayor
Elizabeth Conner, Former Arcata City Council
Julie Fulkerson, Former Humboldt County Board of Supervisors
... and hundreds of other individuals and local businesses! Join us today!
View the full list of public endorsements!
Learn More!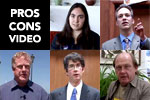 Learn more about Measure T in a Pros and Cons Video, produced by Eileen McGee (51 mins)
Radio Ads

Chris Kerrigan, Eureka City Counsel, and Kate Christensen, owner of The Garden Gate, support Measure T! (1 min)

Paul Gallegos, Humboldt County District Attorney, and Nezzie Wade, community member, support Measure T! (1 min)

Larry Glass, owner of The Works, and Dennis Rael, owner of Los Bagles, support Measure T! (1 min)